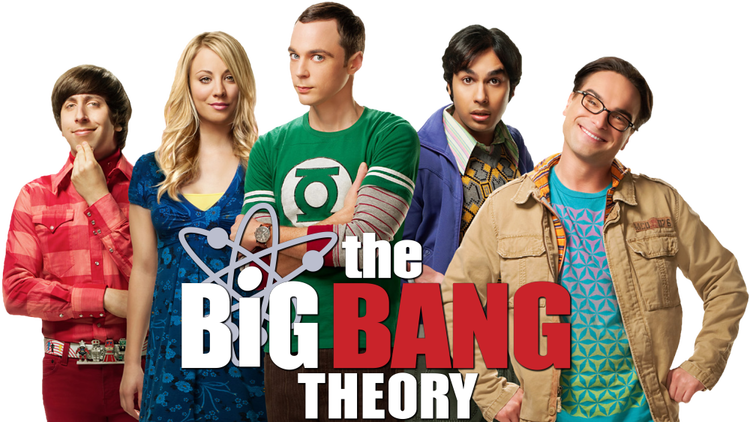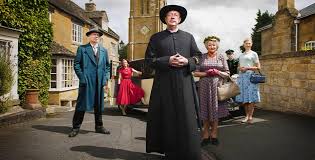 Otec Brown - Otec Brown
Velká Británie - 2013
Žáner:
Krimi / Drama / Mysteriózní
Režisér:
Paul Gibson, Matt Carter, Ian Barber, Dominic Keavey, Diana Patrick, David Beauchamp, John Greening, James Larkin, Simon Gibney, Bob Tomson, Gary Williams, Piotr Szkopiak, Christiana Ebohon, Niall Fraser
Herci:
Mark Williams, Sorcha Cusack, Nancy Carroll, Alex Price, Hugo Speer, Katarzyna Kołeczek, Bryony Afferson, Sam Hoare, Julian Wadham, Robert Cavanah, Camilla Power, Penny Downie, Holly Earl, Sam Crane, Christopher Villiers, John Light, Ryan Hawley, Ramon Tikaram, Louise Brealey, Caroline Blakiston, Selina Cadell, Marcia Warren, Jennie Jacques, Barry Sloane, Adam Astill, Emma Fielding, James Fleet, Oliver Ryan, Adam Long, Tracy Ann Oberman, Katherine Dow Blyton, Amy Morgan, Annette Badland, Rod Hallett, Genevieve Gaunt, Joe Layton, Poppy Drayton, Dan Fredenburgh, Michael Jibson, Michael Maloney, Cian Barry, Poppy Corby-Tuech, Tom Chambers, Josh O'Connor, Flora Spencer-Longhurst, Gabrielle Dempsey, Rupert Vansittart, Susan Brown, Sheila Reid, Paddy Wallace, Haydn Gwynne, Andrew Havill, Simon Thorp, Simon Blood DeVay, Tim Wallers, Ed Brody, Patrick Brennan, Craig Whittaker, Alice Henley, Oliver Dimsdale, Guy Williams, Jamie Glover, Elaine Caulfield, Daniel Ryan, John Lightbody, Pip Torrens, Kobna Holdbrook-Smith, Fern Deacon, Ruth Gemmell, David Troughton, James Rastall, Richard Lumsden, Matthew Tennyson, Daniel Flynn, Katie Griffiths, Owen Brenman, Paul Bown, Amy Noble, David Calder, Chris Cowlin, Melanie Kilburn, Adam Sopp, Richard Braine, Robert Daws, Adie Allen, Alexandra Gilbreath, Nicholas Jones, Andrew Greenough, Roger May, Richard Huw, Richard Hope, James Laureson, Samuel Rush, Stirling Gallacher, Kate O'Flynn, Will Attenborough, Steven Miller, Richard Price, Gillian Bevan, Nicholas Le Prevost, Michelle Asante, Chris Webster, Richard Southgate, Kiran Sonia Sawar, Dominic Mafham, Molly Hanson, Bill Buckhurst, Alex Felton, Lorna Watson, Anna-Louise Plowman, Florence Hall, Alan Williams, Helena Lymbery, Bradley Hall, Ben Starr, Dean Williamson, Charlotte Randle, Chris Wilson, Emma Stansfield, Estella Daniels, Badria Timimi, Yolanda Kettle, Darrell D'Silva, Jessie Cave, James Burrows, Emma Hiddleston, Gareth Jewell, Lucy Chappell, Colin Mace, Don Gilet, Pablo Raybould, Emer Kenny, Jack Deam, Cecilia Noble, Olivia Hallinan, Rupert Holliday-Evans, Abdul Salis, Jordan Metcalfe, Laura Pyper, Mark Benton, Joe Sims, Jonathan Ryland, Nick Owenford, Jonathan Sidgwick, Steffan Rhodri, Adrian Mitchell, Jenny Galloway, Tobias James-Samuels, Peter McNeil O'Connor, Stella Gonet, Mark Dexter, Frank Grimes, Laura Main, Adrian Rawlins, Susannah Fielding, Angus Imrie, Stuart Laing, Anton Lesser, Sylvestra Le Touzel, Clare Higgins, Janet Henfrey, Nick Moran, Andrew Knott, Simon Ginty, Katie Leung, David Bamber, Nicholas Farrell, Guy Henry, Kiruna Stamell, William Ash, Jamie Ballard, Tom Chadbon, Perdita Avery, Abhin Galeya, Dudley Sutton, Simon Williams, Philip McGinley, Ace Bhatti, Michael Culkin, Ronni Ancona, Georgina Leonidas, Emma Cunniffe, James Dreyfus, David Gant, Mark Lewis Jones, Nigel Cooke, Sandy McDade, Richard Hawley, William Gaminara, Aden Gillett, Adrian Scarborough, Ron Donachie, Natasha Little, Gareth Hale, Jonathan Firth, Deirdre Mullins, David Schofield, William Ellis, Rob Jarvis, John Duttine, Gina Bramhill, Colin McFarlane, Roger Ashton-Griffiths, Sarah Ball, Ben Mansfield, Pooky Quesnel, Paul Thornley, Raymond Coulthard, Isla Blair, Elliott Jordan, Dean Andrews, Claudia Jessie, Frances Barber, Ed Cooper Clarke, John Sessions, Sally Dexter, Ken Bones, Kevin Hudson, Chris Gordon, Bill Fellows, Martin Kemp, Carol Royle, Grace Chilton, Vicky Entwistle, Mariah Gale, David Yelland, Chloe Howman, Jude Owusu, Sonia Saville, Alex Sawyer, Letty Butler, Peter Stark, William Travis, Emily Atack, Eva Feiler, Elizabeth Berrington, Holly Bodimeade, Danny Webb, Simon Shepherd, David Reed, Arthur Bostrom, John Henshaw, Lynda Baron, Gary Oliver, Miles Jupp, Martyn Mayger, Nick Dunning, David Sturzaker, Sam Jackson, Dylan Brown, Lucy Briers, Paul Cawley, Karen Meagher, Sophie Duval, Amerjit Deu, Doreen Mantle, Róisín O'Neill, Wanda Ventham, Richard Harrington, Richard Cunningham, Sam Callis, Éva Magyar, Adam Kotz, Chris Larkin, Clive Wood, Holly Weston, Diana Kent, James Wilby, Ty Glaser, Sara Martins, Oliver Ford Davies

Odlehčený detektivní seriál z produkce BBC, jehož první desetidílná řada vznikla v roce 2013, oživuje oblíbenou postavu z pera G. K. Chestertona a to ve ve volně adaptovaných nebo zcela nových příbězích, napsaných speciálně pro tuto příležitost. Děj je zasazený do 50. let minulého století na malebný anglický venkov, pod jehož idylickým povrchem však dřímají temné vášně. Hlavním hrdinou je katolický kněz otec Brown z kostela sv. Marie ve fiktivním Kemblefordu, znalec lidských duší a zpovědních tajemství se zálibou v řešení zločinů, kterou dosti nelibě nese místní policejní inspektor. Sám tvrdí, že nadšený detektiv amatér může vyšetřování pouze komplikovat, pravda je ale taková, že je to zpravidla otec Brown, kdo jako první odhalí pachatele. Ke zločinu totiž přistupuje skrze svůj vhled do lidské duše a přirozenosti a nebojí se poslechnout svou intuici. Ač hluboce věřící katolík, otec Brown je především otevřený, tolerantní člověk s živým zájmem o okolní svět a vědecké i kulturní novinky. Ideálního představitele titulní postavy nalezli tvůrci seriálu ve známém britském herci Marku Williamsovi, který i díky své komediální průpravě dokáže hrdinovi propůjčit zdravý nadhled a neokázalý šarm.
zdroj: csfd.cz