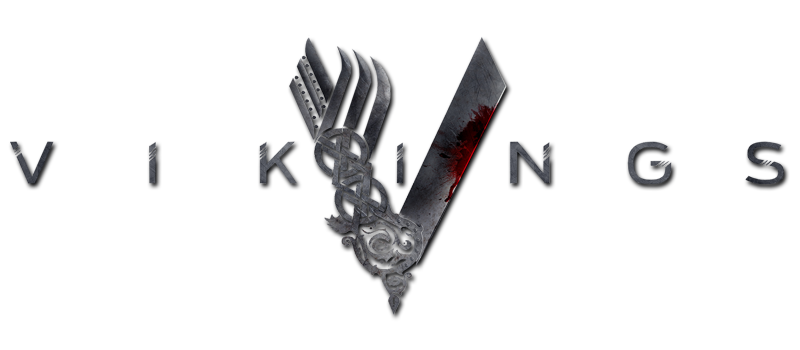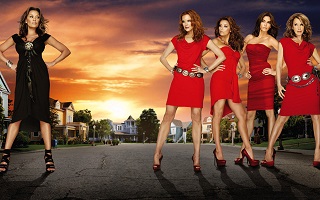 Zúfalé manželky - Zoufalé manželky
USA - 2004
Žáner:
Drama / Komedie / Mysteriózní
Režisér:
John David Coles, Charles McDougall, Larry Shaw, Fred Gerber, Sanaa Hamri, Arlene Sanford, David Grossman, Wendey Stanzler, Stephen Cragg, Matthew Diamond, Scott Ellis, Jeff Melman, Jeff Greenstein, Jennifer Getzinger
Herci:
Danny Elfman, Steve Jablonsky, Steve Bartek, Matthias Weber Hrají: Teri Hatcher, Felicity Huffman, Marcia Cross, Eva Longoria, Nicollette Sheridan, Steven Culp, Mark Moses, Andrea Bowen, Doug Savant, Jesse Metcalfe, Richard Burgi, Armie Hammer, James Denton, Kyle MacLachlan, Ricardo Chavira, Shawn Pyfrom, Joy Lauren, Bob Gunton, Dougray Scott, Charles Mesure, Cody Kasch, Mehcad Brooks, Orson Bean, Dale Waddington, Harriet Sansom Harris, Kevin Rahm, Roger Bart, Lyndsy Fonseca, Kurt Fuller, M.C. Gainey, Daniel Roebuck, Michael Ironside, Marla Sokoloff, Danny Trejo, Michael Bailey Smith, Ryan O'Neal, Marlee Matlin, Lupe Ontiveros, Greg Germann, Richard Roundtree, Carol Burnett, Lindsay Hollister, Brenda Strong, Nathan Fillion, Alfre Woodard, Melinda Page Hamilton, Stephen Tobolowsky, Mike Farrell, Dana Delany, Sarah Paulson, Lee Tergesen, Kristin Bauer van Straten, Dakin Matthews, Ryan Carnes, John Slattery, Adrian Pasdar, Kimberly Evan, Matt Roth, Chris Carmack, Nichole Hiltz, Pat Crawford Brown, Josh Henderson, Jay Harrington, Charlie Babcock, Gwendoline Yeo, Kiersten Warren, Chloë Grace Moretz, Mark Harelik, Kathryn Joosten, Tanja Reichert, Sunny Mabrey, Ridge Canipe, Peter Birkenhead, Rob Brownstein, Ingrid Sanai Buron, Anne Dudek, Roz Witt, Crystal Allen, Alexandra Lydon, Sandra Purpuro, Joely Fisher, Tara Karsian, Neal McDonough, Billy Unger, Michelle Pierce, Richard Chamberlain, Robert Forster, Frances Conroy, Maria Conchita Alonso, Brett Cullen, Mike Gomez, Justine Bateman, Challen Cates, Chris J. Johnson, Thomas Kopache, Jamie McBride, Paul Rae, Andy Umberger, Valorie Hubbard, Jake Cherry, Michelle Noh, Dot Jones, Vincent Duvall, Erin Matthews, Bruce Thomas, Donna Cherry, Michael Hitchcock, Sam Lloyd, Kara R. Stribling, Maiara Walsh, Lorna Raver, Lily Tomlin, Adam Weisman, Gale Harold, Carrie Preston, Juliette Goglia, William Ragsdale, Rachael Harris, Archie Kao, Bill Goldberg, Liz Torres, Drea de Matteo, Jeffrey Nordling, Tuc Watkins, Mackenzie Brooke Smith, Dominic Monaghan, Jennifer Coolidge, Julie McNiven, Geoff Pierson, Kathy Najimy, Michael Reilly Burke, Bonnie Burroughs, Allison Miller, Beau Bridges, Julie Benz, Nikki Magnusson, Meredith Scott Lynn, Branscombe Richmond, Aria Wallace, Christopher Rich, Helena Mattsson, Zachary Gordon, Dixie Carter, Pavlína Pořízková, John Barrowman, Lee Garlington, Jonathan Adams, Shane Ryan, Mike Hagerty, Ion Overman, Tahj Mowry, Diane Farr, Joyce Van Patten, Bob Clendenin, Garrett Warren, Ian Abercrombie, Michael Worth, Heidi Klum, Melinda McGraw, Rick Otto, Brian Austin Green, Vanessa L. Williams, Emily Bergl, Erika Eleniak, Lorna Scott, Josh Zuckerman, Polly Bergen, Larry Hagman, Stacey Travis, Aisha Hinds, Stephen Spinella, Tiffany Thornton, Bill Smitrovich, Derek Webster, Brianne Davis, Beth Littleford, Diane Delano, Nicki Micheaux, Beau Mirchoff, Heather Stephens, Brandon Molale, Jesse D. Goins, Anthony Azizi, Will Greenberg, Isabella Acres, Darryl Stephens, Andrea Parker, Jillian Armenante, Billy Gardell, Richard Ruccolo, Bill Ferrell, Jeff Denton, Cierra Ramirez, Steven Lee Allen, Joe Sabatino, Megan Hilty, Evelina Oboza, Paul Ganus, Joe Gnoffo, Debra Monk, Rachel Winfree, Carolyn Morse, Noah Harpster, Mike Foy, Wendy Makkena, Joel Murray, Rachel G. Fox, Daniela Bobadilla, Rebecca Wisocky, John Kapelos, Mark Deklin, Barbara Gruen, Marcus Folmar, David Starzyk, Maree Cheatham, Brittany Ishibashi, Barbara Alyn Woods, Matt Cedeño, John Littlefield, Bevin Prince, Coley Sohn, Julie White, Becky Wu, Wes Brown, James DuMont, Blake Adams, J.C. MacKenzie, Sam Horrigan, James Black, Peter Jason, David Chisum, Gregory Itzin, Aedin Mincks, Madison De La Garza, Vincent M. Ward, Stephen Lunsford, Mark L. Taylor, Trevor Gagnon, Karen Austin, Aaron Lustig, Amrapali Ambegaokar, Tenille Houston, Jay Pickett, Randee Heller, John Bradley, Lisa Darr, Christine Joaquin, Annalise Basso, Amy Aquino, Mary Jo Catlett, Jonathan Cake, Scott Lawrence, Sean Kanan, Stephanie Faracy, Molly Hagan, P.J. Byrne, William Stanford Davis, Cameron Mathison, Laurie Metcalf, José Zúñiga, Jason-Shane Scott, Hayley McCune, Alison La Placa, Anna Sophia Berglund, Ken Lerner, Brian George, William Schallert, Joe Hart, Josh Abraham Webber, Jim Klock, Max Carver, Charlie Carver, Charlet Chung, Lars Slind, Julie Wittner, Michael Bofshever, Reggie Austin, Charlene May, Blake Hood, Zoey Diaz, Daryl Crittenden, Pleasant Wayne, Eddie McGee, Scott Bakula, Richard Herd, Erich Bergen, Mark Arnold, Alyssa Shafer, Marc Cherry, Evan Parke, Malese Jow, Ron Roggé, Mark Saul, Myrna Velasco, Cinda Adams, Timothy Brennen, Jack Carter, Camden Singer, Jennifer Lyons, Jim O'Heir, Gregg Daniel, Todd Sherry, Tom McGowan, Erinn Hayes, Whitney Dylan, Patrick Fabian, Geno Monteiro, Roselyn Sanchez, Rebecca Creskoff, Christina Chang, Jayne Taini, Lee Whittaker, Jill Basey, Bruno Amato, Matt Riedy, Chase Kim, Ping Wu, Austin Majors, John Ducey, Michael Adam Hamilton, Carol Kiernan, Steven Anderson, Mitch Silpa, David Brisbin, Cecilia Balagot, Jacqueline McKenzie, Julia Campbell, Jill Larson, Amy Pietz, Lois Smith, Katharine Emmer, Nikki Braendlin, Jeffery Self, Shane Kinsman, Brent Kinsman, Davis Cleveland, Arnell Powell, Travis Brorsen, Diane Robin, Tucker Albrizzi, Daran Norris, Barnett O'Hara, Tom Schmid, Brecken Palmer, Bridger Palmer, Debbie Pollack, Caroline Fogarty, Lance E. Nichols, Sal Landi, Tom Virtue, Evan Arnold, David Grant Wright, Haley Tju, Glenn Taranto, Lamont Thompson, Elizabeth Sung, Ed Quinn, Jan Hoag, Art Frankel, Suzanne Krull, Todd Cahoon, Jarvis W. George, Christine Estabrook, Vic Polizos, Ron Gilbert, Scott Atkinson, Gary Wolf, Jeremy Luke, Anne Marie Howard, Preston James Hillier, Kyle T. Heffner, Jeff Doucette, Griffin Cleveland, Jacqui Holland, Kendall Applegate, Julie Michaels, Justina Machado, Darcy Rose Byrnes, Joshua Logan Moore, Mason Vale Cotton, Adrian Quinonez, Carlos Lacámara, Kevin Cooney, Jill E. Alexander, Lou Richards, Cristos, Miriam Flynn, Conor O'Farrell, Page Kennedy, Matt Winston, Daniel Booko, John O'Leary, Brian Cousins, Stephanie Erb, Myra Turley, Suzanne Cryer, T.J. Ramini, Sayeed Shahidi, Nashawn Kearse, Lindsey Stoddart, Catherine Carlen, Joey Naber, Doris Roberts, Jeff Corbett, Ben Lemon, Freda Foh Shen, Peter Breitmayer, Zayne Emory, Margot Rose, Carlease Burke, Kevin Sizemore, Malana Lea, Darryl Henriques, Rebecca Staab, Rene Lovit

Je to možné? Mary Alice Young (Brenda Strong) vyzerá tak šťastne. Nádherný dom na predmestí, spoľahlivý manžel, dieťa a mnoho ďalších vecí. Toto všetko sa rozhodla zanechať? Zdá sa, že áno, ale človek by tomu najradšej neveril. Lenže o pochybnostiach nemôže byť ani reči vo chvíli, keď táto žena ukončuje svoj na prvý pohľad šťastný život výstrelom revolvera. Lenže akokoľvek je to netradičný úvod, táto postava sa s divákmi rozhodne nelúči. Práve naopak. Bude to práve Mary Alice Young, ktorá nás bude sprevádzať po tomto malebnom predmestí a zoznámi nás nielen s jej rodinou, ale aj so susedmi a najmä s jej priateľkami. Iba vďaka jej teraz už nadprirodzenej schopnosti sa dostaneme do diskrétnych zákutí, ako sú spálne alebo toalety. A iba vďaka nej sa dozvieme veci, o ktorých nemajú tušenia ani tí, ktorých sa to najviac týka. Nazrime teda do životov jej piatich najlepších priateliek a spoznajme ich skutočné životy... Mimoriadne úspešný seriál televízie ABC získal tri zlaté Glóbusy, päť cien Emmy a mnoho ďalších cien.
zdroj: csfd.cz